Above
+
Years of Experience
POPULAR CERTIFICATIONS
Get certified by our most popular certification courses
SEO/SMO Certification Program
Complete Web Development Certification Program
Supporting Enterprises Around the Globe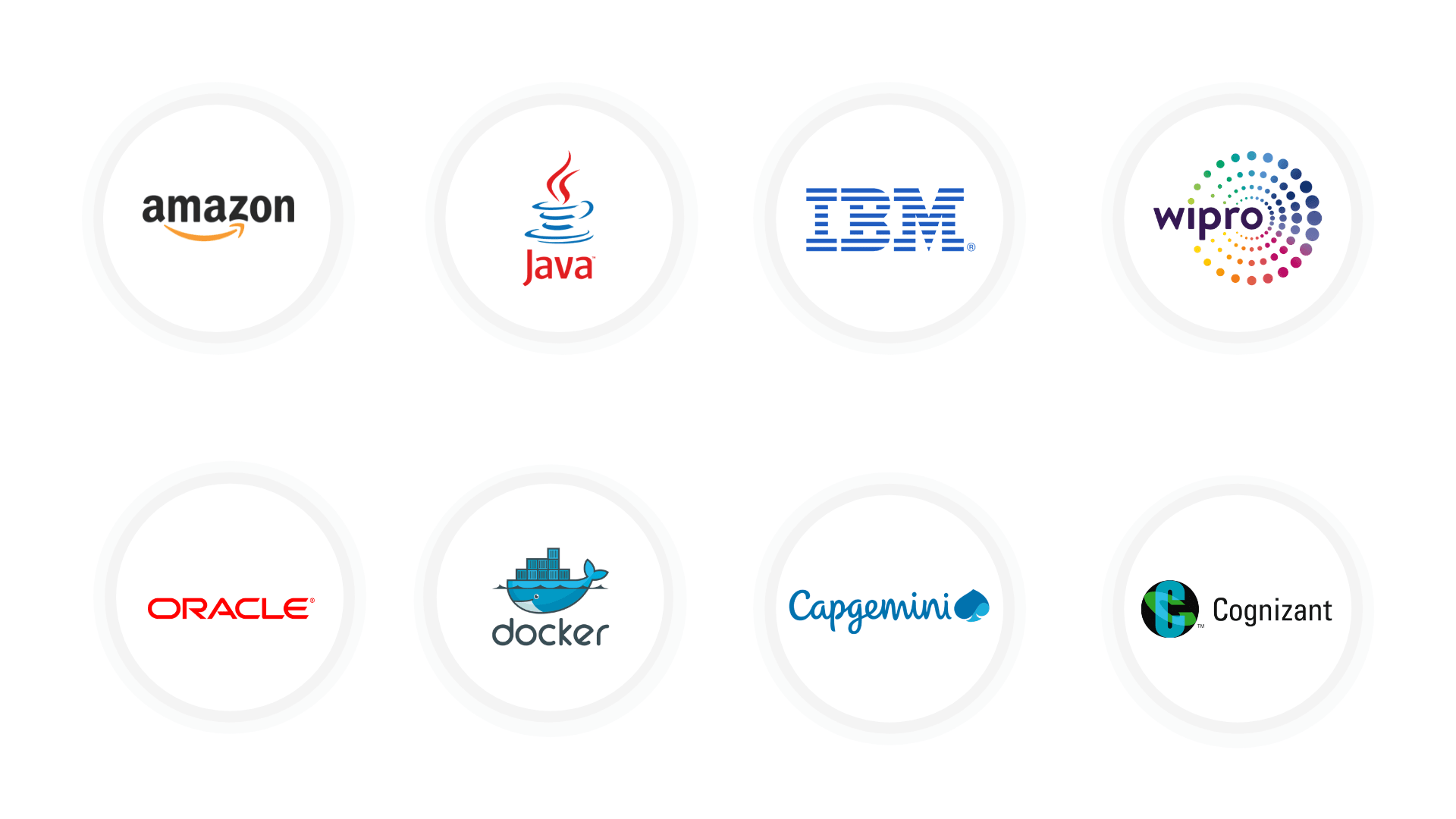 Happy Students
{"number_of_column":"1","number_of_column_desktop":"1","number_of_column_small_desktop":"1","number_of_column_tablet":"1","number_of_column_mobile":"1","auto_play":"true","auto_play_speed":"3000","scroll_speed":"600","pause_on_hover":"true","infinite_loop":"true","navigation":"true","pagination":"true","swipe_on":"true","mouse_draggable":"true","rtl_mode":"false"}

I am so super happy!
I attended the training and I was impressed with the instructor and I became even more eager in learning more about the different careers in the IT field that ITLEARN360 offers. It was a great experience!. All I have was some enthusiasm and theoretical knowledge. With support staff learned new and build confidence each day.
Prashant Godfrey
DevOps / Cloud

I am very pIeased with ITlearn360 training
I learn a lot from ITLEARN360 My technical knowledge was enhanced with the involvement in Frontend Development (Layouts, Overview, Slider), Backend Development (Services, etc.), Connectivity with the Database, Real-time notifications, Real-time messaging. I got a real-time exposure and real-time project solution.
Abhishek Kumar Yadav
Android Training

A MUST TO SUCCEED!
Normally I don't give 5 stars unless I'm blown away. There are many things in this course that I like but I'll go ahead and break it into 4 parts. 1. LOTS OF RESOURCES! If you are the type of guy or gal that likes to find out using "google" – worry no further. QA learning portal has EVERYTHING you could possibly need and use to land at a job. This class has definitely filled in the gaps I had about software testing and more. Even for first timers, it is a MUST to attend every class to absorb as much information as possible as everything connects later on. 2. YOU WILL NEED TO SACRIFICE TIME – ok so this goes without saying if you are the type of person that has little time to invest into something that requires reading and research you will need to sacrifice time putting actual work.
Oscar
Software testing(QA)/ BA / ISTQB certification training

I am happy
I would like to express my appreciation to ITLEARN360. for all that you have done to help me during training. there are only a few training courses that offer such good study and interview material. I am impressed by the way Infotek Solutions' staff goes above and beyond to make sure students have reached their goals. Teaching style was engaging and superbly informative as I was able to integrate the course materials into my day to day operations. I highly recommend ITLEARN360 to people who are interested in expanding their professional training needs.
Mugdha Vaidhya
Software Testing(QA) Training

It was an excellent experience getting training with ITlearn360.
I was cybersecurity intern here, and I worked on many security information and event management(SIEM) tools like Splunk, Nmap, Ossec and many more. It was an excellent experience working with the team. Everyone was so supportive, I got the opportunity to appear for persistent systems interview and because of all the knowledge and experience I gathered here I was able to crack the interview and got the job. I am very much grateful for all the knowledge and support I got from working here.
Megha Sahu
Cyber security intern

I am happy and excited
My experience was fantastic from day one, joining Itlearn360 was the best decision of my life. I previously joined some the training institutes but they are not as good as Itlearn360 reason being what I felt is they have the best faculty members up-to-date training material. Teaching staff gives personal attention to each student which I never experienced in previous training. Here mentorship program is so excellent that the way they guide the students and prepare them according to their interest and capabilities. The best part is that faculty is are available for their students all the time.  I recommend all the students who want right carrier path in the I.T. field must join this training program.
Abhishek Sharma
Software testing(QA)/ BA / ISTQB certification training