About the Academy
With a median of $84,950 per year 120,000 resources got included at US job market in 2016 and bureau of labor stats projected 11% growth in database job market by 2024. Database developers or administrators will always be in demands as amount of data used in industry growing rapidly and each company require people to manage their database. There are a lot of career options for you if you master database.
Join database academy to learn most extensive and demanding database skills, check our learning path, pick one or multiple skills like oracle database admin, SQL developer, MySQL admin, MS SQL server, Oracle PL/SQL fundamentals, get mentorship from mentors and prepare yourself for job market.
Career Paths
D
How to become database administrator
This day's, database administrators are responsible to manage the entire database installation, clustering, migration, backup, recovering, securing  and tuning performance of the entire database. MS SQL Server, now has released 2016 version, is one of the top RDBMS which are running from the entire world.
Who can choose this career
Whether you are a database developer, product owner, team member, business stakeholder or simply someone who wants to understand what makes database concepts, this is the place to start. If you are preparing for a Database administrator or other DBA certification, this class is for you.
requirements
Anyone who is interested to know and apply PL/SQL on Oracle DB

Requires Database and  Database Design Concept, and SQL
Career Courses
Course 1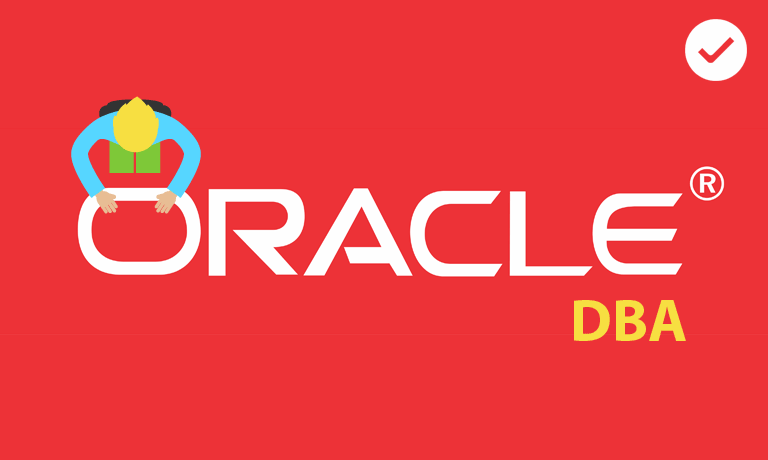 Module 1: Oracle Database 12c Architecture
1.1 Overview of Oracle 12c and Architecture
1.2 Instance Configurations
1.3 Connecting to the Oracle Database Instance
1.4 Memory Structures and Process Architecture
1.5 Storage Architecture
1.6 Pluggable Databases and Container Databases
1.7 Oracle Database 11g vs 12c
Module 2: Software Installation & Database Creation
2.1 Planning for Installation
2.2 Hardware and OS Prerequisites
2.3 Database Creation
2.4 Oracle Services Overview
Module 3: Multitenant Database Administration
3.1 About and Purpose of Multitenant
3.2 Creating a Pluggable Database(PDB) from the seed PDB
3.3 Connect to a Container Database(CDB) and to a PDB
3.4 Managing CDBs and PDBs
3.5 Startup/shutdown a CDB and Open/Close PDBs
3.6 Pluggable Database Storage Management
3.7 Pluggable Database Memory Management
3.8 Work on 12c Dictionary Views
3.9 Securities on Pluggable Databases
3.10 Guidelines for Managing Tablespaces
Module 4: Creating Tablespaces
4.1 Creating Tablespaces
4.2 Specifying Nonstandard Block Sizes for Tablespaces
4.3 Controlling the Writing of Redo Records
4.4 Altering Tablespace Availability
4.5 Using Read-Only Tablespaces
4.6 Renaming Tablespaces
4.7 Dropping Tablespaces
4.8 Managing the SYSAUX Tablespace
4.9 Diagnosing and Repairing Locally Managed Tablespace Problems
4.10 Migrating the SYSTEM Tablespace to a Locally Managed Tablespace
4.11 Transporting Tablespaces Between Databases
4.12 Viewing Tablespace Information
Module 5: Converting and Cloning Multitenant Database
5.1 Convert a Non-CDB to a PDB
5.2 Unplugging and Plugging Multitenant Databases
5.3 Remote cloning of Non-CDB
5.4 Cloning Pluggable Databases
5.5 PDB Snapshot Clone
5.6 Cloning Alternatives
Module 6: Backup & Recovery in Multitenant Databases
6.1 Backup and Recovery Concept
6.2 Recovery Manager (REMAN) for Backuping
6.3 Handling Redo Log Failures
6.4 Recovery Use Cases
6.5 Point In Time Recovery
Module 7: Database Upgrade
7.1 Upgrade Methodology
7.2 Routine Patching: OPatch
7.3 Ensuring Plan Stability Post Upgrade
7.4 Testing the Upgrade
7.5 Introduction to EM Express to Manage 12c Databases
Module 8: Tuning Performance
8.1 Indexing Concept to Boost Select Performance
8.2 Understanding SQL Server Database Statistics and Profiler
8.3 Using Views to Improve Performance
Course 2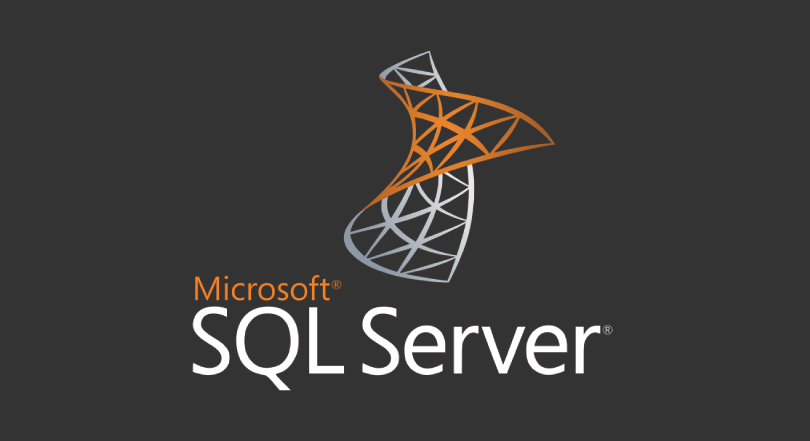 Module 1: Relational Database Management Systems Concept
1.1 Database and a Relational Database Management System (RDBMS)
1.2 Microsoft SQL Server Platform and Overview
1.3 Database Administrator Role and Responsibilities
Module 2: Installing Microsoft SQL Server 2016
2.1 Microsoft SQL Server 2016 and Editions?
2.2 Hardware and Software Prerequisites to Install SQL Server 2016
2.3 SQL Server 2016 Components
2.4 Adding Features to an Existing SQL Server 2016
2.5 Microsoft SQL Server 2016 Management Studio Installation
Module 3: Microsoft SQL Server 2016 Architecture
3.1 SQL Server System and Business (non-system) Databases
3.2 SQL Server Database Structure
3.3 Filegroups and Datafiles of SQL Server
3.4 Transaction Logs and Recovery Models of SQL Server
3.5 SQL Server Instance vs Database
3.6 Client to Server Sets of SQL Server
Module 4: Creating Database Objects On The Management Studio
4.1 Creating Database
4.2 Using SQL Server Management Studio (SSMS) and Create Table and Index
4.3 SSMS Index Management for Fragmentation Reduction
4.4 SSMS Primary Key and Foreign Key Setup
4.5 SSMS File Grouping
Module 5: Securing Microsoft SQL Server 2016
5.1 Understand Instance and Database-level Principles
5.2 Roles in Fixed Server of SQL Server
5.3 Creating New User and Mapping with Instance Login
5.4 Database Schemas in SQL Server and User Management
5.5 Grant and Revoking Database Users
5.6 Configuration Manager of SQL Server and Instance Ownership
5.7 Auditing Logins in SQL Server 2016
Module 6: Session Management on MS SQL Server 2016
6.1 Database Connections vs Sessions
6.2 Monitoring Database Activity
6.3 SSMS Killing Session or Terminals
6.4 SSMS Running Reports
6.5 Autocommit Transactions
Module 7: Backuping and Recovering from MS SQL Server
7.1 Backup and Recovery Concept and Strategies
7.2 Offline Mode on Database
7.3 Copy Database Wizard (CDW) to Copy Databases
7.4 SIMPLE and FULL Recovery Model for Full Backup
7.5 Backup History Information
7.6 Automating Backups Plan in SQL Server
7.7 Purging Old Backups Plans
7.8 Scheduling Backups From SQL Server Agent
7.9 Database Restore and Recovery Overview
7.10 Full Database Restore and Recovery
7.11 Recovering from SQL Server Transactional Logs
7.12 Using Time Based Recovery Option (STOPAT)
Module 8: Backup to AZURE (Cloud)
8.1 Creating Azure Account
8.2 Creating Storage Containers in Azure
8.3 Creating SQL Server Credentials and Use for Backup Authentication
8.4 Perform a Full Database Backup to URL
8.5 Delete the Database and Restore it from the URL
Module 9: Service Packs and Database Upgrades
9.1 SQL Server 2012 Service Pack 3 (SP3) to SQL Server 2012 RTM
9.2 SQL Server 2012 SP3 to SQL Server 2016 RTM
Module 10: Export and Import from MS SQL Server 2016
10.1 Partial Data Export and Import Using BCP Command Line Tools
10.2 Partial Data/import Through Wizards of GUI Tools
Module 11: Tuning SQL Server 2016 Performance
11.1 Indexing Concept to Boost Select Performance
11.2 Index Fragmentation and Maintaining to Improve Performance
11.3 Understanding SQL Server Database Statistics and Profiler
11.4 Creating SQL Server Traces and Server-Side Traces
11.5 Using Views to Improve MS SQL Performance
Course 3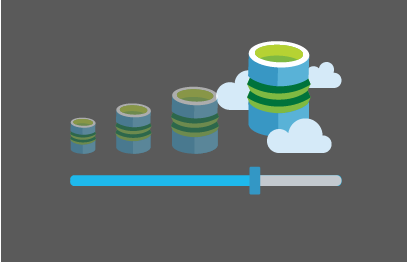 Module 1: Basics on MS SQL Server 2016
1.1 This module introduces SQL Server
1.2 the versions of SQL Server
1.3 including cloud versions
1.4 and how to connect to SQL Server using SQL Server Management Studio
1.5 SQL Server Architecture
1.6 Learn SQL Server Management Studio and Tools
1.7 Creating T-SQL Scripts and Managing them
Module 2: Introduction to T-SQL Querying
2.1 Basics of T-SQL
2.2 Know Sets and Predicate Logic
2.3 Know Logical Order of Operations in SELECT statements
2.4 Write T-SQL Querying and run SELECT Statements
2.5 Run queries that filters data using predicates
2.6 Use ORDER BY to sort data
2.7 -- (Comment) and Slash Star Comment
2.8 CREATE DIAGNOSTICS SESSION
2.9 NULL and UNKNOWN USE
2.10 Backslash and GO
Module 3: T-SQL Control Flows and Error Handling
3.1 BEGIN...END
3.2 BREAK and CONTINUE
3.3 ELSE (IF...ELSE)
3.4 END (BEGIN...END)
3.5 GOTO
3.6 RETURN
3.7 TRY...CATCH and THROW
3.8 WAITFOR while WHILE
Module 4: Using CURSORS IN T-SQL
4.1 CLOSE
4.2 DEALLOCATE and DECLARE CURSOR
4.3 FETCH and OPEN
Module 5: Using Expressions in T-SQL
5.1 Using with CASE Expression
5.2 Using with COALESCE Expression
5.3 Using NULLIF Expression
Module 6: Using Operators in T-SQL
6.1 Using Unary - Positive and Negative Operators
6.2 Set - EXCEPT and INTERSECT Operators
6.3 Set - UNION Operator
6.4 Using Arithmetic Operators
6.5 Module
6.6 Assignment
6.7 Using Comparisons
6.8 Logical Operators
6.9 Work on Strings
Module 7: Working in TRANSACTIONS
7.1 Transaction Isolation Levels
7.2 Apply BEGIN DISTRIBUTED TRANSACTION and BEGIN TRANSACTION
7.3 COMMIT TRANSACTION and COMMIT WORK
7.4 ROLLBACK TRANSACTION and ROLLBACK WORK
7.5 SAVE TRANSACTION
Module 8: Variables in T-SQL
8.1 SET @local_variable
8.2 SELECT @local_variable
8.3 DECLARE @local_variable